Compound Formulation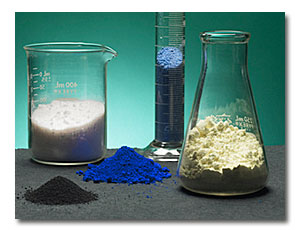 We develop custom rubber formulations to meet any physical property
Fluoroelastomers are our specialty
We work with all synthetic elastomers and natural rubber too
Our formulations will meet the toughest specification
We have a vast library of proven formulations
For over fifty years, Pelmor® Laboratories, a full-service custom rubber parts manufacturer, has been honing its skills in formulating and working with elastomeric compounds. A fully equipped elastomeric laboratory is available to recommend and develop a proprietary rubber compound formulation for our customers from any of the synthetic elastomers that are in the marketplace today, including fluoroelastomers, our forte. Our formulations are either used by us to make a customer's molded or extruded part, or sold directly to the customer for their own internal use.
Our technical team typically consults with the customer and discusses the end-use and physical applications of the part, including the climatic, thermal, and chemical conditions to which the finished part will be exposed. The physical properties that the finished part must meet are also addressed. From that information, a recipe from our vast library of formulations is selected that will meet the performance characteristics and applicable service requirements of the customer. Alternatively, if it is determined that an existing recipe will not suffice, a program is started to custom develop a rubber formulation that will be acceptable.
Modern raw materials are added to a broad spectrum of synthetic elastomers, fillers, and other additives to produce cost effective, practical, and usable compounds.
Pelmor's chemists stand ready to custom formulate a recipe for you.